Your Legal Toolkit
Our Services
Trademarks and IP Law
As a Commercial Law firm, Cappello Rowe offer a range of services that cater to businesses of all varieties and sizes.
Our legal team recognises the amount of work and original thinking that goes into creating something unique, especially when talking about a business.
Cappello Rowe Lawyers can guide you through the trademark application process to protect some of your most valuable business assets, your intellectual property and brand. For piece of mind, Cappello Rowe Lawyers can offer fixed fee packages for all trademark and IP lodgement.
When it comes to trademark and IP disputes there are specific laws in place to protect any original idea. Unauthorised use of another trademark or IP can result in severe consequences for a brand or business. This misuse can be classed as theft or fraud. Our team will pursue your intellectual property case, or help you defend an action until a successful outcome is achieved, all the while minimising risk and disruption to your business.
For legal advice on any trademark or intellectual property enquiry, call Cappello Rowe Lawyers today on 02 8325 1520 or contact us via email at info@cappellorowe.com.au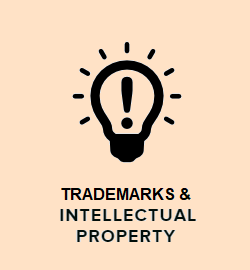 Contact us
[contact-form-7 404 "Not Found"]