Your Legal Toolkit
Our Services
Litigation and Dispute Resolution
As a Commercial Law firm, Cappello Rowe offer a range of services that cater to businesses of all varieties and sizes.
Any legal dispute can put a huge strain on your personal and business life, but with expert legal assistance this strain can be minimised, allowing you to redirect your focus into other areas of your life knowing your best interests are in expert hands.
The priority of Cappello Rowe Lawyers is to assist you in the most effective way possible, by providing experienced and practical advice that allows you to continue on with your everyday life as smoothly as possible.
Cappello Rowe is a full service litigation practice that delivers exceptional advice in all forms of litigation and Alternative Dispute Resolution.
For expert advice and assistance in any of these areas, call Cappello Rowe Lawyers today on 02 8325 1520 or email us at info@cappellorowe.com.au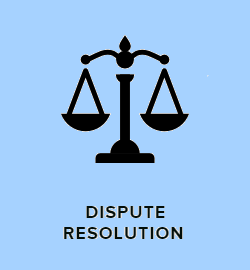 Contact us
[contact-form-7 404 "Not Found"]