Your Legal Toolkit
Our Services
Contract and Agreements
As a Commercial Law firm, Cappello Rowe offer a range of services that cater to businesses of all varieties and sizes.
Where contracts are concerned, they can be detrimental to your business or personal life if breached or neglected. Our team  of experienced lawyers can negotiate, mediate or litigate on your behalf  to ensure that the best possible outcome for you or your business is achieved.
It's important for you and your business to understand the difference between a Contract and an Agreement.
An agreement is any understanding or arrangement reached between two or more parties. A contract is a specific type of agreement that, by its terms and elements, is legally binding and enforceable in a court of law.
Cappello Rowe helps in the formalisation of the following:
Heads of agreement
Buy sell agreements
Non disclosure/confidentiality agreements
Pre-contractual negotiations and drafting heads of agreement
Exclusivity agreements
Loan and security agreements
Vendor finance agreements
Option agreements and rights of first refusal
Employment contracts
Complex commercial agreements
Labour agreement
For assistance and advice in any of these areas, call Cappello Rowe Lawyers today on 02 8325 1520 or email us at info@cappellorowe.com.au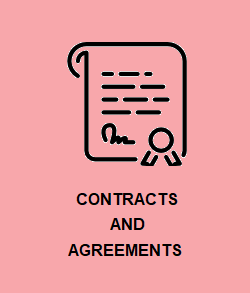 Contact us
[contact-form-7 404 "Not Found"]