Your Legal Toolkit
Our Services
Liquor Licences
As a Commercial Law firm, Cappello Rowe offer a range of services that cater to businesses of all varieties and sizes.
Liquor licensing requirements for all venues including pubs, bars, restaurants and public event management can be a compliance nightmare for small or large businesses. Cappello Rowe's extensive experience in liquor licence law will ensure that your business adheres to and can navigate these complexities.
Although the requirements for obtaining and keeping a liquor licence are strict; they are straightforward, so our team can offer effective advice in any situation relating to these laws.
Call Cappello Rowe Lawyers today on 02 8325 1520 or email us at info@cappellorowe.com.au
How do I go about obtaining a liquor licence?
New South Wales liquor licences are governed by the Office of Liquor, Gaming and Racing, within the state's Trade and Investment portfolio.
To be eligible to obtain a liquor licence, Responsible Service of Alcohol (RSA) training must be undertaken by licencees and staff of businesses from an accredited course provider. It is not sufficient to take the nationally accredited online RSA course in NSW.
In addition, there are different types of licences available, which a business must understand.
Are there risks involved in obtaining a liquor licence?
Where alcohol is concerned, there will automatically be risks involved. Alcohol can be the cause of a number of social problems and violent incidents. Therefore, being granted a liquor licence means the owner and staff of a business need to be aware of the risks that can be involved. This means supplying alcohol in a responsible manner; refusing service to minors and individuals who are intoxicated, creating an environment where possible harm is minimized and ensuring steps are taken to remove customers who pose potential harm to themselves or others.
It is imperative for businesses that serve alcohol to be aware they may be liable for any harm imposed on customers due to excessive alcohol consumption. Despite this issue however, if a business can provide evidence that it has followed all regulations and taken appropriate precautions to prevent excessive alcohol consumption, this will provide a strong argument for dismissal of any allegations of neglect against a business.
How can Cappello Rowe Lawyers help when it comes to Liquor Licensing?
Licences are put in place to protect you and your business, in addition to providing necessary information in regards to your rights and responsibilities in the service of alcohol. Cappello Rowe Lawyers' has extensive experience in liquor licensing through representing and advising in a variety of commercial and private operations across both regional and metropolitan NSW.
The unfortunate risks associated with liquor licensing may mean that there will be a time when your business will face challenges that could potentially be detrimental to your brand and reputation; this is where Cappello Rowe Lawyers can help.
For advice on any aspect of liquor licensing in New South Wales, call Cappello Rowe Lawyers today on 02 8325 1520 or email us at info@cappellorowe.com.au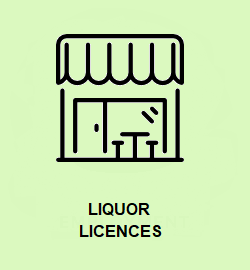 Contact us
[contact-form-7 404 "Not Found"]